FeTNA 2017 Bus Tour to Minneapolis, MN on June 30 - July 3
We are arranging the FeTNA Bus Tour for this summer. You can book your ticket and have fun with your family and tamil vizha on July4th weekend. 
 
June 30, Friday: Departing in the morning.
July 1, Saturday: FeTNA program
July 2, Sunday: FeTNA Program
July 3, Monday: Minnesota Tour or Dells Water Theme Park
July 3 Night return to St. Louis
FeTNA registration group discounts will be available.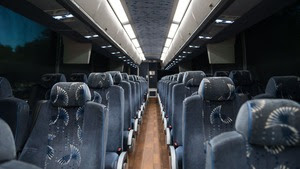 TSM Performance in FeTNA Stage:
Giving dance performance with Folk/Movie playback singer Jeyamurthy at prime time.

Our kids/adults can perform the drama on the stage.

Kids can participate tamil bee and other competitions and get the certificates/trophies.

Sangangalin Sangamam/Parai Performance
Tour Approx. Expenses per person:
Bus fare, Hotel stay 3 nights, FeTNA registration and food at convention - approx. $350 to $400 per person provided for 40 people in the bus.

FeTNA Food Menu: https://fetnaconvention.org/food-info/

For more info: www.fetnaconvention.org

If you are interested please send an email to committee@motamilsangam.org